The elimination of heavy hydrocarbons from LNG is a step in the LNG production process. liquefied natural gas (LNG) is a natural gas, temporarily converted into a liquid state for storage or transportation in large volumes. The first pretreatment stage of the process is the elimination of heavy hydrocarbons such as pentane and benzene from the feed.
This process is called the Liquefaction process in which by cooling the natural gas, it converts to LNG. Natural gas is one of the cleanest fossil fuels, with demand for replacement rising rather than other fossil fuels. In this article we are going to talk about the Liquefaction process and the elimination of heavy hydrocarbons from LNG.
What is LNG?
Natural gas is converted to liquid if cooled at atmospheric pressure up to -260º F. LNG contains more than 95% methane and a small percentage of ethane and propane and other heavier hydrocarbons. Other natural gas compounds and impurities such as oxygen, water, carbonic gas and sulfur compounds are separated from natural gas during the cooling process and natural gas is obtained in liquid state. Of course, LNG can also be achieved up to 100% pure methane. It is an odorless, colorless and non-toxic liquid and is not corrosive to metals or other substances. LNG burns at a concentration range of 5 to 15 percent when evaporated or combined with air. LNG or its vapor in the environment and outdoors is not explosive. All tests carried out and the properties of LNG confirm the safety of this fuel because the leakage of LNG liquid or its superbuds quickly becomes gas as soon as it is contacted with the ground or due to ambient heat, and because it is lighter than air, it is dispersed and emitted in the environment. LNG is primarily used for heavy duty vehicles. In terms of thermal value and energy density, it is similar to diesel fuel.
LNG is saturated at -260ºF and atmospheric pressure in saturated liquid state (at boiling temperature). Therefore, like any boiling liquid, if held at constant pressure (even with increasing heat) it will remain at constant temperature. As long as LNG vapor comes out of the tanks (boil off), the temperature of the tank remains constant.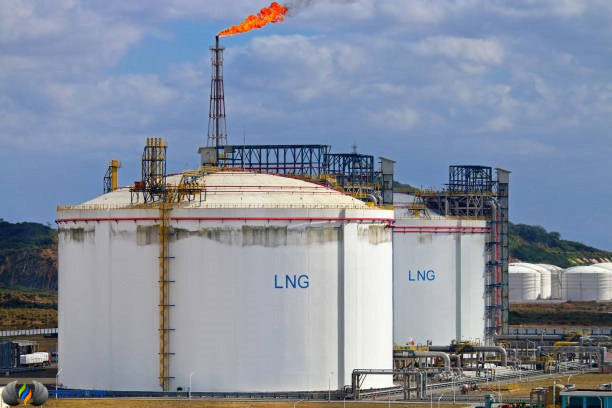 Disadvantages of LNG:
Many people are not accustomed to using materials at low temperatures, so there is a need for special training in the use of fuel at very low temperatures.
In refueling stations, gas pipelines from tank to vehicle (including pipes, valves and measuring devices) for transporting LNG in liquid state must be cooled to -260ºF before starting, otherwise it will lead to evaporation of part of the fuel.
– Maximum cryogenic double-walled tank filling to the maximum capacity is not possible because as much space as necessary above the liquid surface to evaporate or boil the liquid should be considered in the tank.
Advantages of LNG:
Density has higher energy than gaseous fuels because it is stored in liquid form. Greater scrolling distance and less weight of storage tanks make it possible to use in smaller vehicles. High fuel speed so that in large cars the refueling time is 4 to 6 minutes (10 to 40 gallons per minute). Evaluation and control of fuel composition is possible with high accuracy and considering that the LNG produced for cars has up to 99% methane, therefore, proper control and determination of fuel composition increases engine and fuel efficiency.
Liquefaction process
Liquefaction has three steps:
1-removal of impurities and elimination of heavy hydrocarbons from LNG
2-cooling the gas
3-transfering the LNG to gas tanks
elimination of heavy hydrocarbons from LNG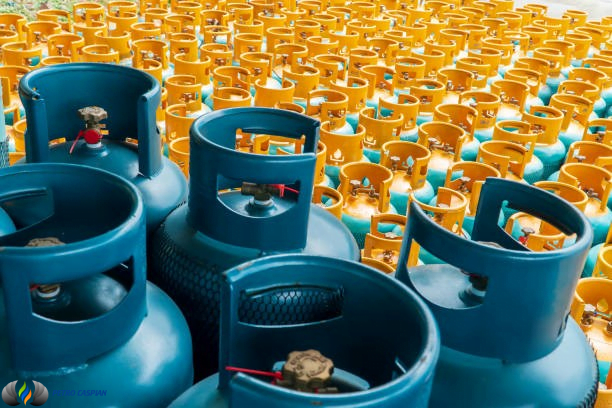 LNG basically consists of methane (more than 90%) and a small percentage of ethane, propane, butane, some heavier alkanes and nitrogen. Of course, before the natural gas cooling process, pentanes, aromatics and heavier hydrocarbons should be separated and stabilized as condensates from natural gas. These materials are sold separately or used to produce gasoline. In addition, acidic gases (carbon dioxide and hydrogen sulfide), water, mercaptans, helium and possible mercury are separated from natural gas. In elimination of heavy hydrocarbons from LNG processing facilities, raw natural gas is treated by separating impurities such as water, carbon dioxide and hydrogen sulfide. Raw natural gas is mainly composed of methane. When this gas is processed and refined into the final byproducts, the heavier hydrocarbons (ethane, propane, butane, pentane, etc.) are attributed to NGL. By separation process, acidic gases, water, mercury and sometimes nitrogen are separated and then by expansion of gas through a Turbo-Expander the refrigeration process is performed and then in the distillation tower, methane is separated and thus NGL is recycled. Of course, in some gas processing units, lean oil absorption process is used instead of refrigeration process.
Cooling and liquidation
In this unit, the inlet gas is cooled from -8°C to -162°C and converted to liquid. The OSMR liquefy unit is based on the SMR process, which includes a steam compression system using several refrigerants with curved cores and aluminum heat exchangers called cold boxes.
The residual flow is re-inserted into the cold box and cooled to -162° C. The basis of the elimination of heavy hydrocarbons from LNG is based on the Jules-Thomson pad, so that the feed is sent to large compressors with large turbines by passing through an expansion valve and reducing the sudden pressure of the refrigerant temperature, which is ammonia.
Transferring
The last stage of liquefied natural gas is sent to the storage tanks. On each of the LNG trains, there are two parallel systems of a refrigeration device, each consisting of compressors, coolers and cold boxes.
NGL and removed heavy hydrocarbons
Materials composed in natural gas liquids (NGL) are:
Liquefied petroleum gas (LPG) – Liquefied petroleum gas mainly consists of propane and butane, which can also be obtained by refining crude oil and the elimination of heavy hydrocarbons from LNG. In addition, in the process of molecular failure (cracking) of crude oil or the process of increasing the octane of gasoline this valuable material is obtained as a byproduct. The percentage of propane and butane in liquefied petroleum gas (LPG) which has fuel consumptions in cars (less) and in homes (more) varies so that in the hot season the propane will be less and in the cold season the propane will be higher in the cold season, increasing the percentage of propane due to being lighter will cause better evaporation of the fuel. Usually, the percentage of propane in liquefied petroleum gas varies between 10 and 50 percent.
Condensate contains compounds heavier than butane (C4H10 – molecules with more carbon atoms and liquid state in atmospheric conditions. These compounds from the elimination of heavy hydrocarbons from LNG can be transferred to tanks for export after stabilizing steam pressure and adjusting the dew point according to the applicant's (buyer's) specifications and exported to the tanks as soon as the reservoir capacity is completed, but this group of hydrocarbons are more valuable than other isolated products. It is another process in condensate refinery to be converted into fuels that have been obtained from crude oil refining in oil refineries so far, but this time along with the advantages that will come.
Advantages of NGL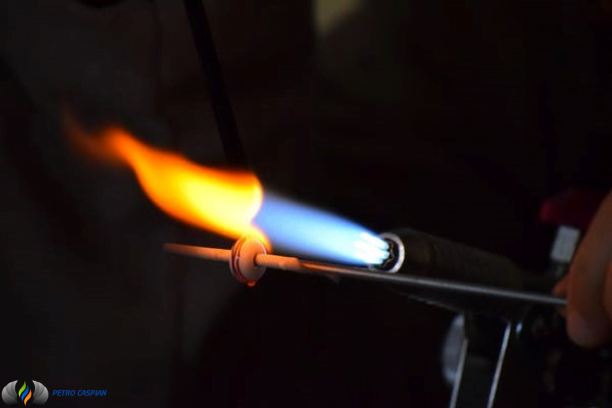 the construction of condensate refineries with facilities including a multi-process catalytic distillation tower is very important due to the advantages available below:
1- Production of more than twice as many gasoline as produced in oil refineries.
2- Without the production of a small amount of furnace oil and naturally solving the problems caused by the production of this product, while the residuals of the distillation of gas liquids are also converted into products between distillation and light.
3- In exchange for allocating half of the equipment in crude oil refineries to Condensate refinery, more valuable products can be produced.
4- The cost of producing each unit of product in this type of refinery is very low level of crude oil refinery.
5- The amount of investment in comparison with the oil refinery's rulings is about half.
Conclusion
In this article we talked about The elimination of heavy hydrocarbons from LNG and the liquidation process of natural gas. NGL is mostly used for its transportation advantage because the liquid is much easier to transfer through gas tanks. The removal of heavy hydrocarbons from LNG is one of the steps of the process of making LNG. These hydrocarbons then make up the NGL. NGL has many uses around the world and is considered one of the most important byproducts of LNG.